July 26, 2012
Do Not Miss These Elite Speakers!
FLA is proud to present special guest speaker Mary Ellen Aronow coming all the way from Boston MA and special guest speaker John Keppler, Chief Executive Officer of Enviva, LP!
What:2012 Forest Landowner Regional Meeting
Forest Management & Economics Series

When:Thursday August 23, 2012
Where:Charlotte Country Club
2465 Mecklenburg Avenue
Charlotte, NC 28205
(P)704.334.0836
Register on-line Registration Form
Mary Ellen Aronow
Mary Ellen is the Senior Forest Economist at Hancock Timber Resource Group, Headquartered in Boston. She is responsible for performing economic research to support the business and forestry investment decisions of the Hancock Timber Resource Group. Mary Ellen has experience in industrial forest management, timberland investment and forest products marketing, with special interest in global markets and international trade. Before joining HTRG, she was an analyst with Timber-Mart South where she wrote quarterly timber market newsletters and reported on structural changes within the timberland industry. Mary Ellen received a B.S. in Forest Management from the University of Montana, and her M.S. in Forest Economics from the University of Georgia.
John Keppler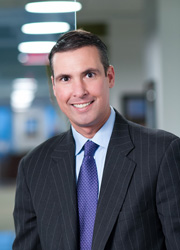 John is the Chairman and CEO of Enviva, LP and is joining us all the way from Bethesda, Maryland.
John is a co-founder of the company and leads Enviva's corporate operations and key strategic initiatives. He brings extensive mergers and acquisition and business development experience and a keen knowledge of the renewable energy sector. Under John's leadership Enviva has grown from a start-up into a company whose portfolio of operating plants and partner facilities in the biomass energy supply chain represent more than 850,000 metric tons of annual production capacity with an additional 1,000,000 tons of production in various stages of permitting, construction and development.

John holds a bachelor of arts degree in political economy from the University of California, Berkeley, as well as a MBA from The Darden Graduate School of Business Administration at The University of Virginia.
Let FLA Help Grow Your Resources with shared knowledge and cutting edge research
When the green in your portfolio is in thousands of trees, it's important to have expert help managing your resources. FLA provides vital information through the 2012 Forest Managment & Economics Series. Interaction with industry experts and your peers will help boost profitability, improve stewardship, and sustain your legacy for the next generation.
Thursday August 23, 2012
8:30 Registration
9:00 Opening remarks and federal policy issues

Scott Jones, CEO
Forest Landowners Association
9:20 Macro-economic Trends and the Forest Products Sector

Mary Ellen Aronow, Senior Forest Economist
Hancock Timber Resource Group
10:00 Break

10:15 Utilizing Biomass Resources

John Keppler, CEO;
Enviva, LP
11:00 Forest Products Markets and the Private Landowner

Chris Miller, Area Manager: Charlotte Land Management
American Forest Management

11:30 Soft Wood Lumber Check-Off

Peter Stangel, Senior Vice President
U.S. Endowment for Forestry & Communities, Inc.
12:00 What's on your mind?
12:30 Lunch
Continuing Forestry Education Credits
Category 1-CF 2.5 CFE Hours
SPONSORS
The 2012 Charlotte, North Carolina Forest Landowner Regional Meeting is presented with the financial support and assistance from the following generous sponsors.